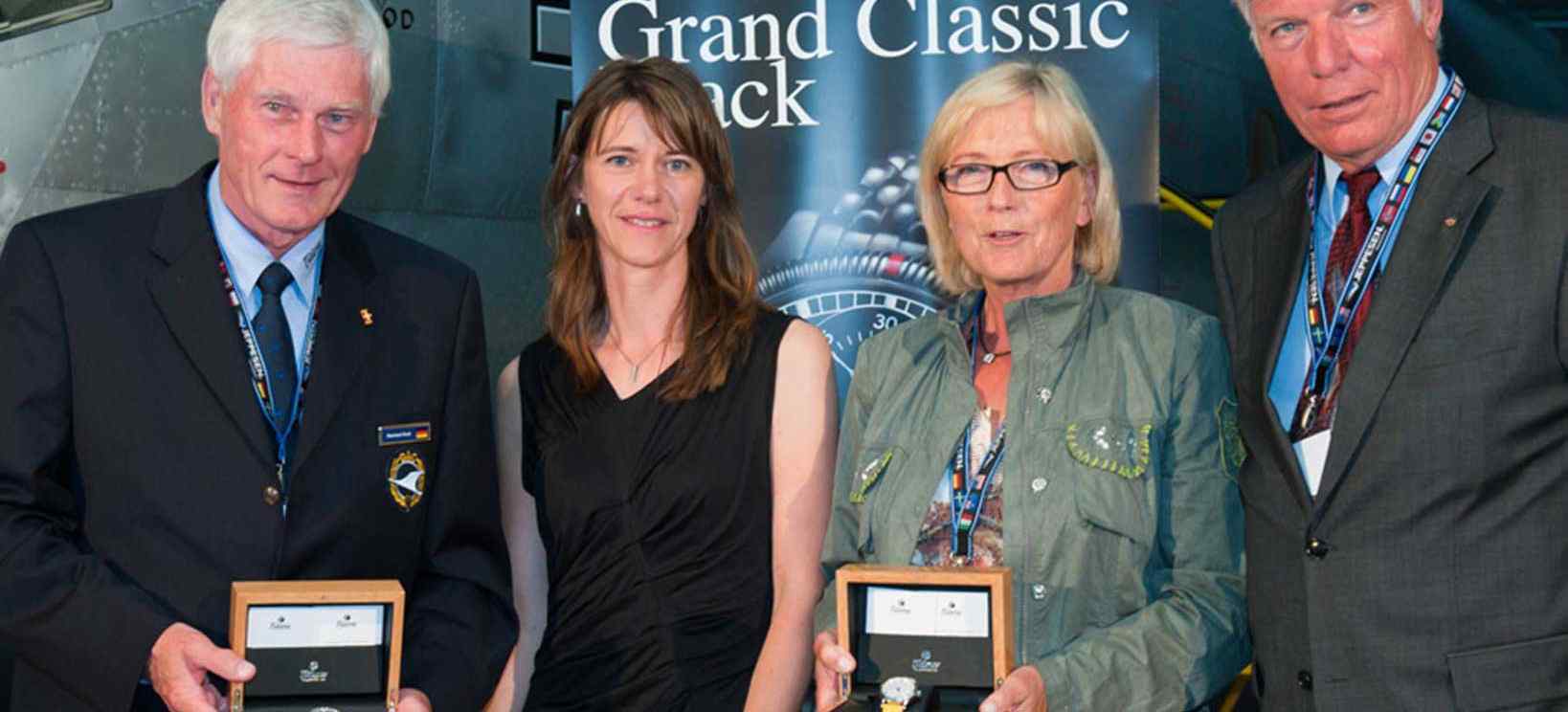 Prize for Germany's top aerobatic artists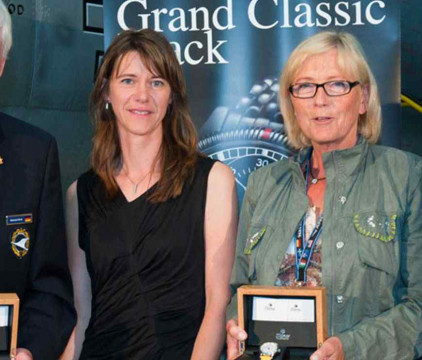 Aerobatic pilots in their element: the top names in the world of aviation met at the 2011 Air Classics 2011 in Gelnhausen near Frankfurt on June 17 to measure their flying skills. The Tutima Award of the Skies, with prize money amounting to a total of 10,000 euros, was awarded in the categories of Aerobatics, Helicopter, Navigation and Precision Flying. In the latter discipline, pilot Reinhard Ruck and his co-pilot Renate Ruck displayed amazingly strong nerves and successfully flied their way into top place.
The winning pilots were duly honoured in recognition of that achievement and other outstanding feats in the historic setting of the "Deutsches Museum Flugwerft Schleissheim" on July 9. This was a particularly special occasion, as it also marked the 100th anniversary of the legendary "Deutschlandflug" made by more than 120 aircraft in several stages from Hanover to Munich / Schleissheim.
Ute Delecate of Tutima presented the winners of the Award of the Skies with two watches that certainly live up to their standards when it comes to precision: a FX UTC Automatic in stainless steel with date, three time zones and alligator strap for her and an FX UTC Automatic from the same series with 2nd time zone and bezel with 60-minute countdown for him.
Tutima has been involved in the aviation world for many years. Since 2004, the company has been a partner of the German Aero Club and the main sponsor of the German National Powered Flight Team. By offering the Award of the Skies, the watchmaking company unmistakably demonstrates its passion for flying and has pledged to continue its support for these high-flying daredevils in future.