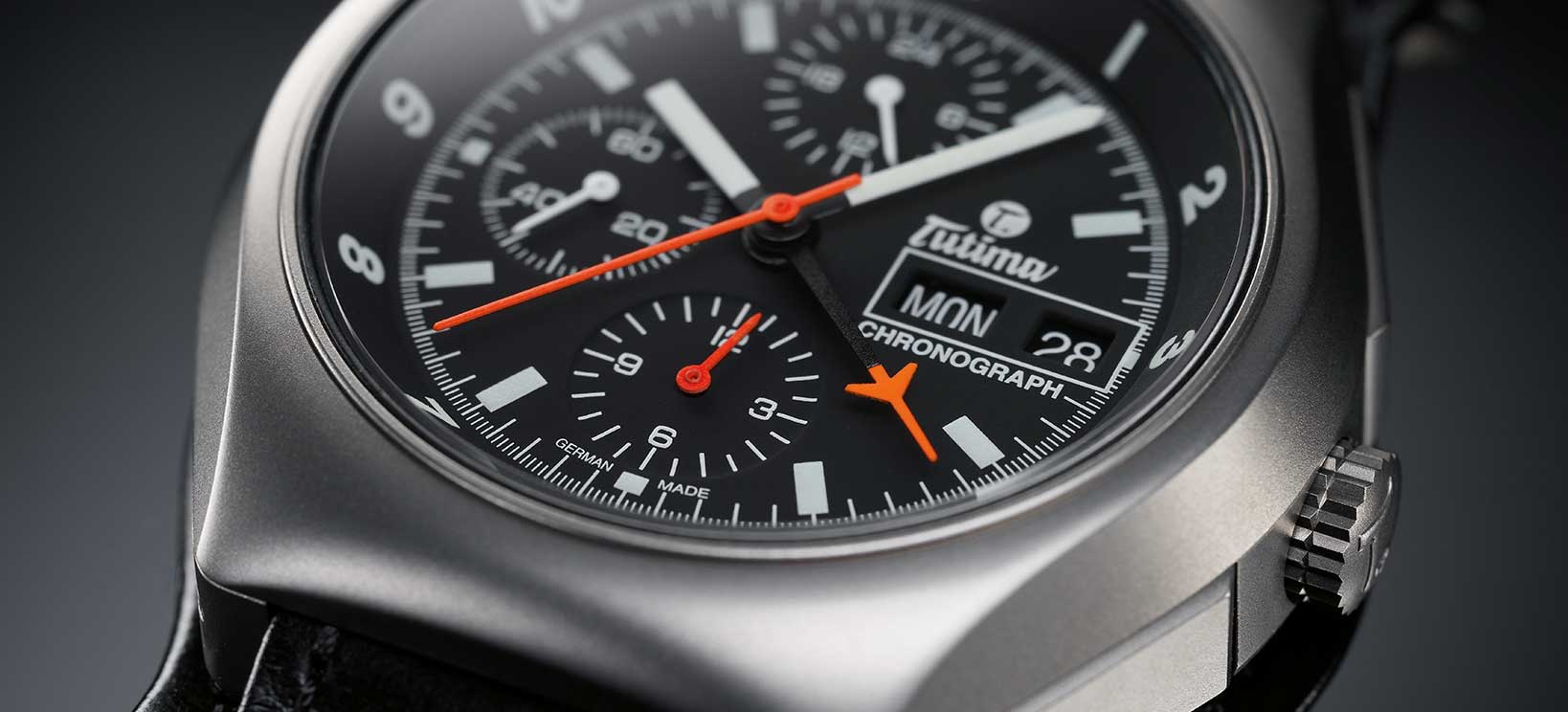 Sometimes you don't get a second chance — like in extreme situations such as the crew of an airplane cockpit with only fractions of a second separating the right from the wrong decision. Or when it comes to being utterly convincing.
This was the spirit in which the Military Chronograph, reference 798, was created. This model passed its first major tests with flying colors: during the 1980s, the Tutima Military Chronograph was subjected to the stringent criteria of the German Armed Forces' central procurement department and critical examination by its pilot's watch experts. There is hardly a greater challenge for a watchmaker than an invitation to tender for the official watch of air force pilots. The result in this case was a first-class timepiece with exceptional functionality, optimum legibility, and an innovative design concept, which is still the unrivaled classic watch for the German Air Force.
It is obvious at first glance that careful thought went into the design of this legendary automatic chronograph. Tutima said goodbye to the usual buttons protruding from the case and instead developed large integrated pushers. This new solution to an old problem not only makes it easier for pilots to use the buttons when wearing gloves, but also offers another important advantage: as they do not stick out, the buttons can neither cause injuries in turbulent situations nor break off. For these same reasons, all of the case's edges and corners are safely rounded.
Every single detail of the Tutima Military Chronograph's appearance shows that it has been designed to meet professional requirements. The interior fully lives up to expectations, powered by unique automatic Lémania Caliber 5100, which has already passed countless tests under the toughest of conditions. The special sturdy case outfitted with sapphire crystal and an extra-large case back ensures that the movement of this instrument watch is as safe as if it were stored in a vault.