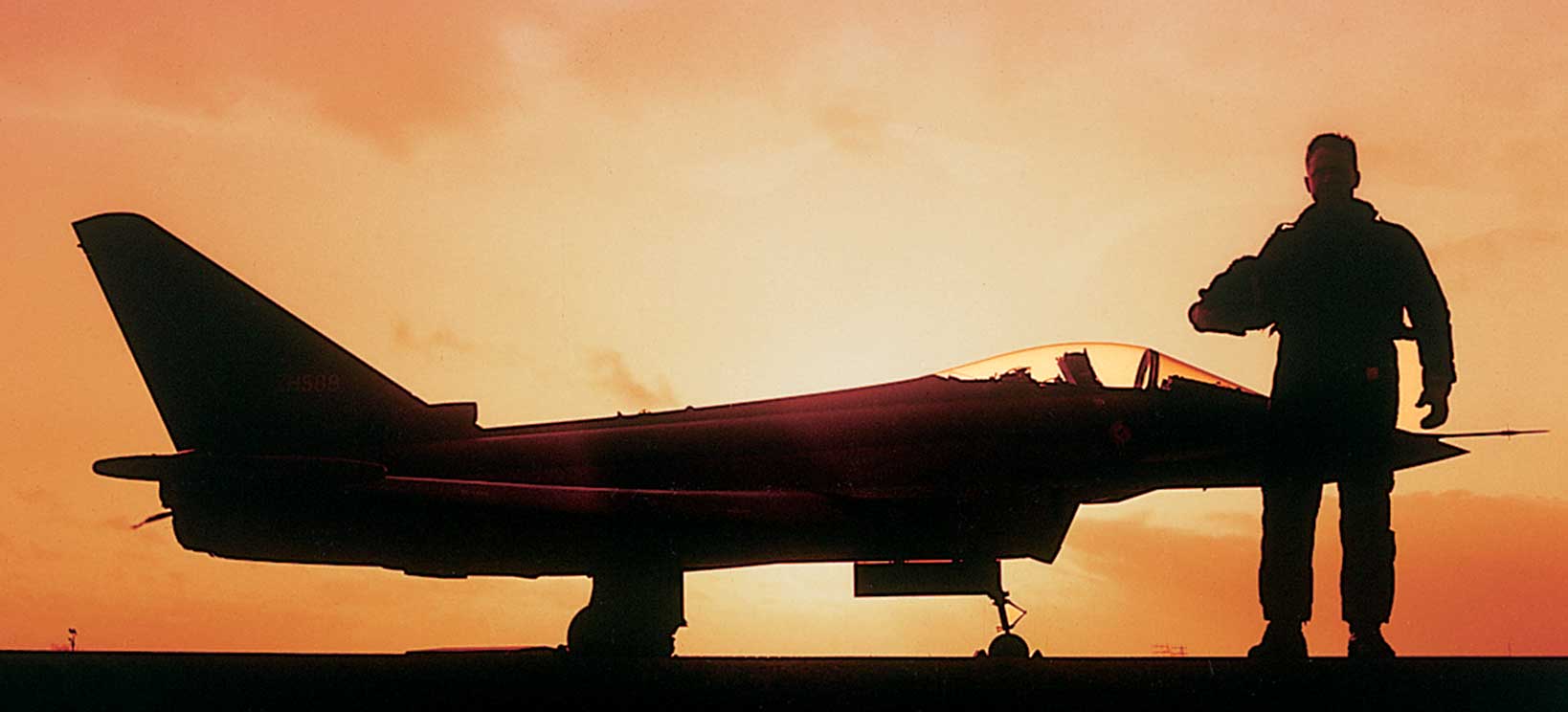 An extraordinary technological and aeronautical achievement is to be approached with due respect. Or the manufacture of pilot's chronographs.
When the Eurofighter Typhoon was finally rolled out after two long decades of developmental work, it was a vision come true: one of the most modern and versatile fighter planes in the world was put into service. On that occasion, Tutima was granted the rights to produce the official Eurofighter watch.
This event formed the basis for a special edition: in response to suggestions from Eurofighter pilots, Tutima decided to launch a limited edition of a model closely resembling the 1940s classic. This led to the special edition of the Flieger Chronograph F2 UTC, the Eurofighter Typhoon Limited Edition.
The F2 UTC Eurofighter Typhoon satisfies stringent requirements. In addition to the chronograph's hour and minute counters, the Swiss movement — a special version of Valjoux Caliber 7750 — also clearly displays a second time zone using a second sweep hour hand. Characteristic features of this timepiece include the Eurofighter emblem on the dial and its silhouette etched into the sapphire crystal case back.