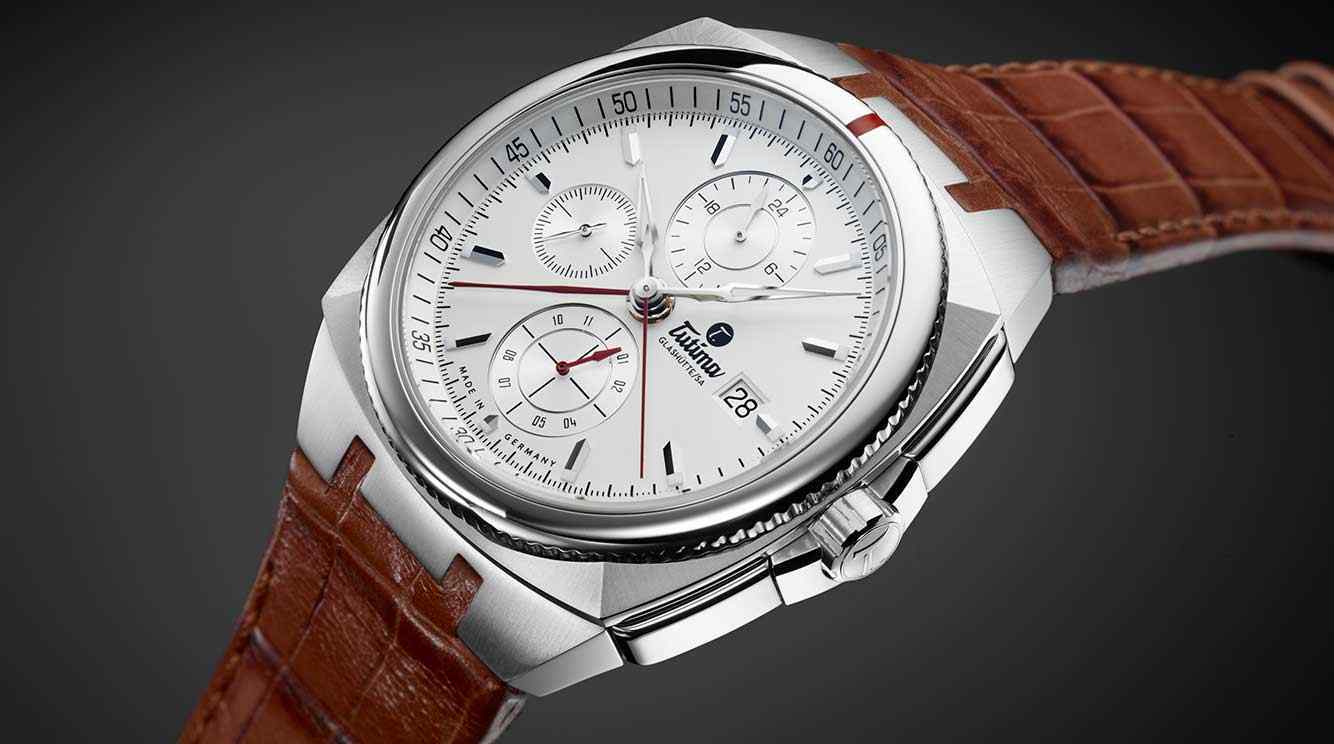 With refinements in the new collection and the opening of a second production site in Glashütte, Tutima advances along its path into the future.
Accentuate new horological highlights and grow along with them: positive feedback from around the globe confirms the fulfilment of the high expectations that accompanied the return of the Tutima brand to its original hometown of Glashütte.
In addition to its manufacture building on Altenberger Strasse, Tutima has created even more space for great ideas in the new production facility on Hauptstrasse. Tutima's four new lines underwent refinement and ennoblement and their precision-engineered quality was further enhanced.
The distinctive flagship of the new Glashütte collection is the SAXON ONE, which celebrates its dynamic arrival at Baselworld. A significant and particularly noteworthy feature of this model is the elaborate mechanism that Tutima developed to tally elapsed minutes from the dial's centre.
Alongside the outstanding structure of its stainless steel case, this watch also sparks enthusiasm with numerous other details. Marked with Tutima's typical red strokes and able to rotate in two directions, the bezel embodies a consciously understated design which reaffirms this model's exclusive character. The chronograph's push-pieces perfectly match the steely architecture and styling. Attached to a high-quality reptile-leather strap secured by a folding clasp, the SAXON ONE is a perfect companion – not solely for gala occasions.
Their provenance is not the sole factor ennobling this new generation of "made in Glashütte" watches. All rotors, which are indispensable for automatically winding the highly accurate movements, are embellished with Tutima's distinctive "T" in solid gold as an assurance of the value and veracity embodied in a genuine Tutima timepiece.