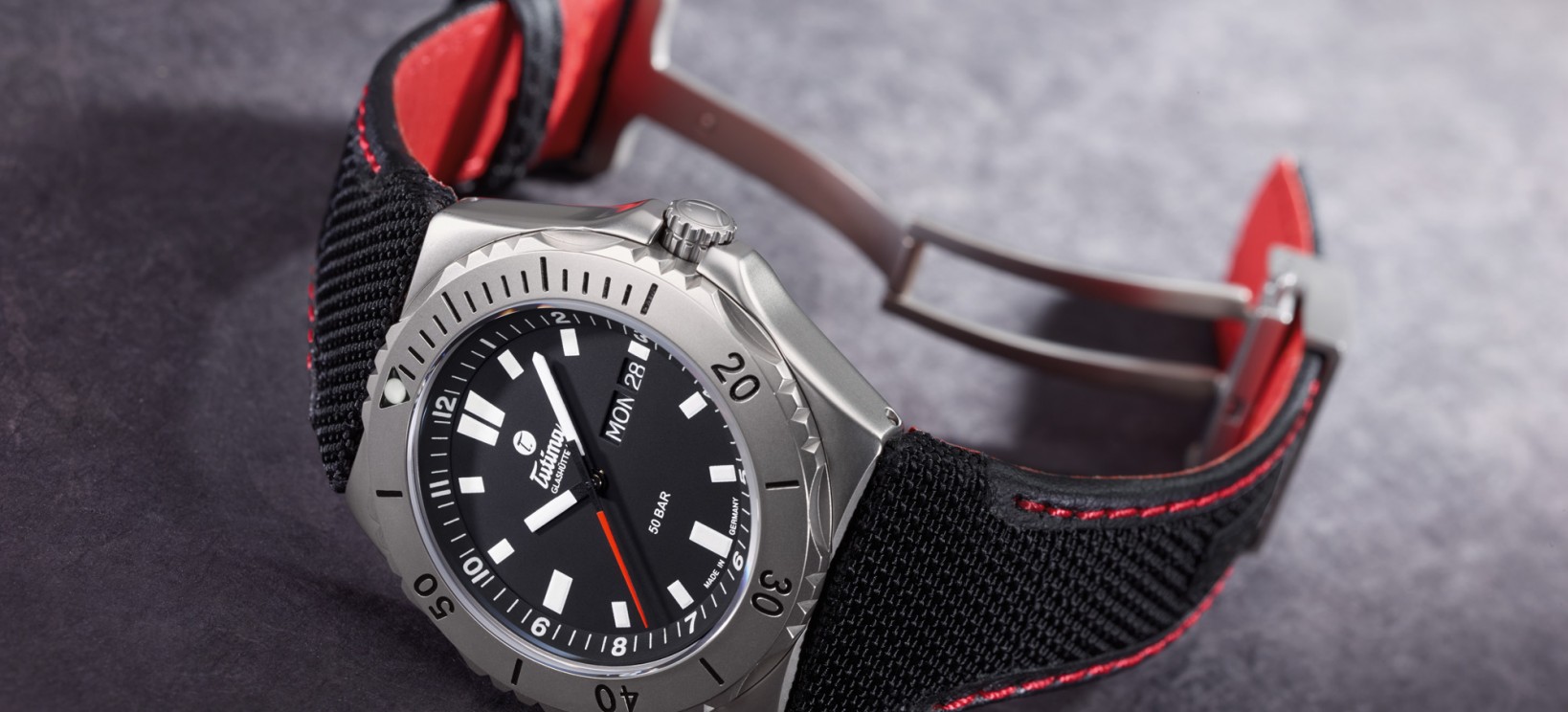 Tutima Glashütte's new M2 Seven Seas - the titanium watch built to cope with the toughest challenges.
Sometimes one simply must withstand pressure! With the new M2 Seven Seas, Tutima introduces a high-performance highlight that is not only convincing for professional users but also for sporty amateurs.
Tutima's newly released model responds to frequent requests for a three-handed self-winding model in the M2 chronograph family. This freshly unveiled model expands that series and is instantly recognizable as a new addition to the M2 family.
Extremely waterproof, shock resistant and robust
This wristwatch is every bit as strong as its predecessor. With each successive mission that it successfully completes, the M2 Seven Seas adds another chapter to the success story begun by the traditional Tutima Military Chronograph.
The Seven Seas encases caliber T 330, a self-winding movement ennobled with Tutima rotor in antique grey with 750 gold seal. In addition to a date display, this movement also powers a day-of-the-week indicator.
With a case made of pure titanium and a 3mm-thick sapphire crystal, a screwed crown and a screwed back, the Seven Seas has proven itself able to readily withstand extremely high pressures up to 50 bar. This extraordinary robustness means that the Seven Seas is predestined for sporty adventures on the world's oceans. The sapphire crystal is antireflective to assure maximal legibility. The readily grasped bezel is rotatable in only one direction, thus pre-empting the potentially fatal error of inadvertently lengthening the intended dive time. As an alternative to the tough titanium bracelet, the sturdy Kevlar strap is highly resistant. Its inner surface and its seam perfectly match the colour scheme of the watch, which is available with either a deep blue or matt black dial.
With the new M2 Seven Seas, Tutima once again accepts the challenges of the high seas. Thanks to many years of dedication to water sports, Tutima knows from experience that a watch must be immediately convincing–and not only superficially so.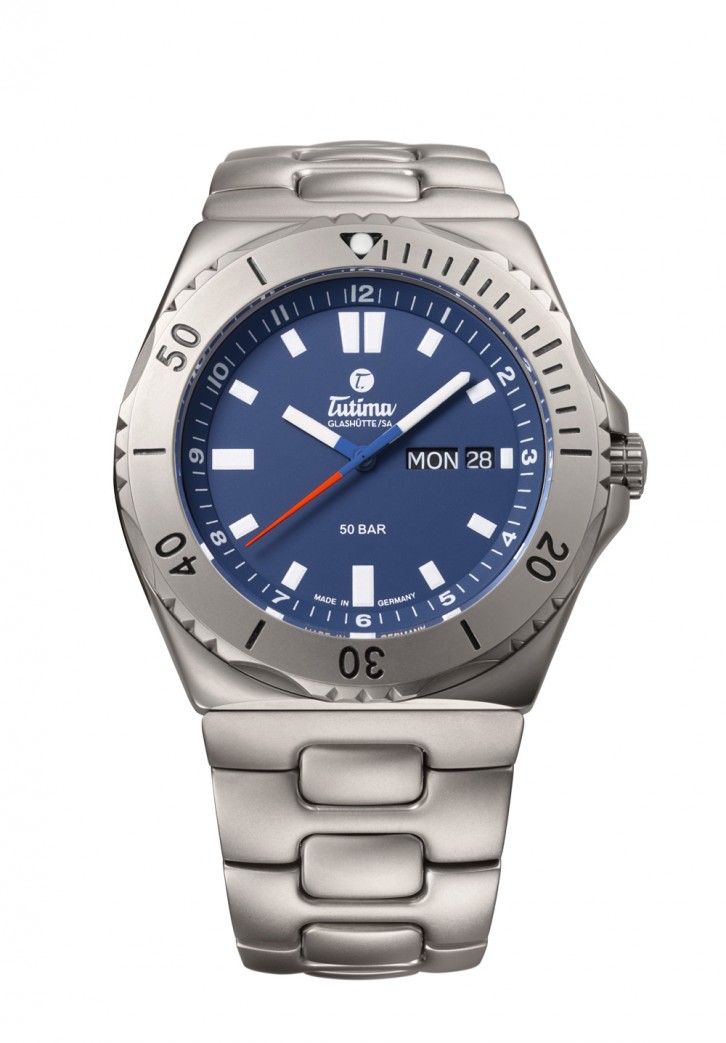 The M2 Seven Seas – ready to use with every function and fibre! Pure titanium case, automatic Caliber T 330. Day/date display. Hour, minute, sweep second-hand. Pressure-tested to 50 bar. Unidirectionally rotatable bezel. Screwed back. Diameter: 44 mm.
With Kevlar strap Ref-no 6151-01, with pure titanium bracelet Ref-no 6151-04