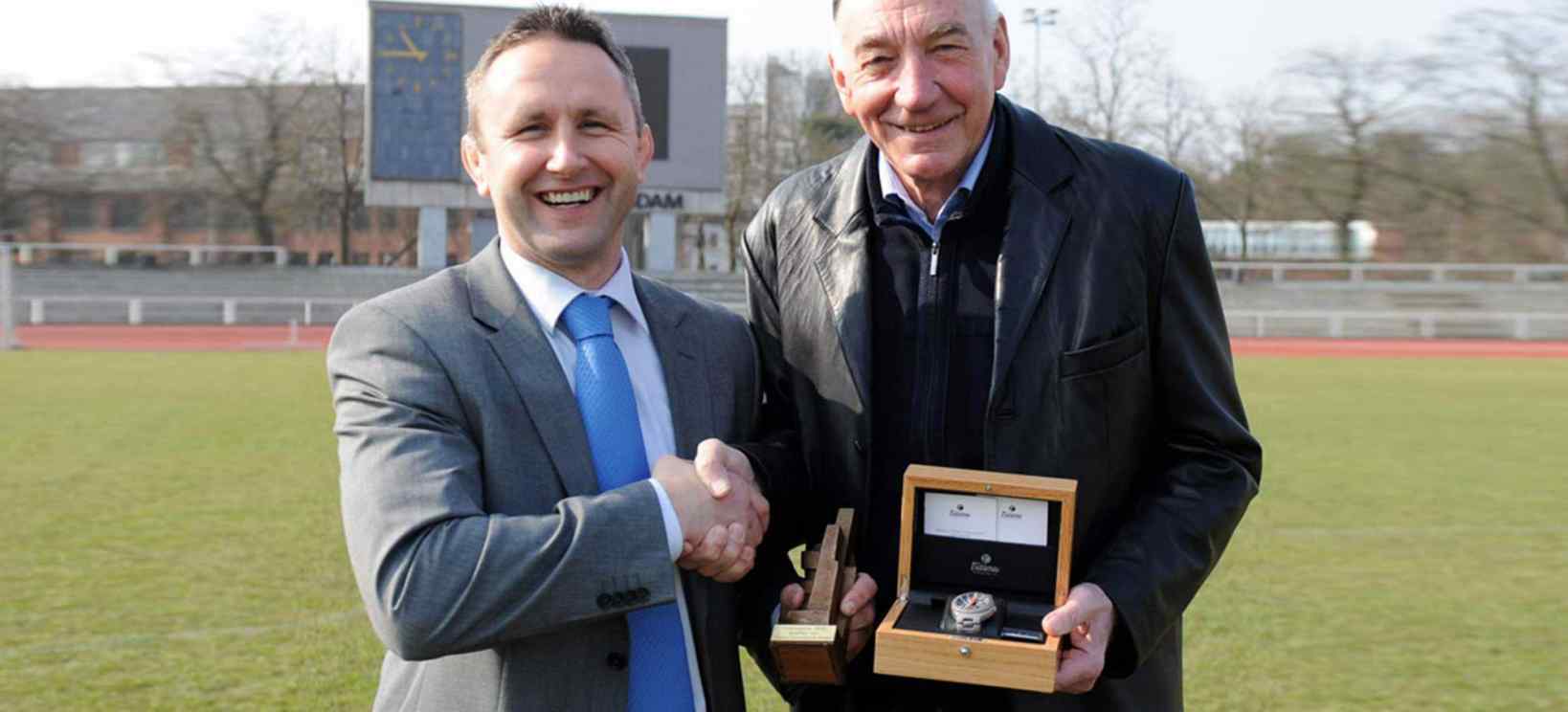 Tutima watchmakers donate prize for best sports coach
Top sports contestants certainly deserve recognition, but so do the people behind their success. On March 25, at the annual German Olympic Ball held in the Glass Hall of the New Exhibition Center in Leipzig, it was time to celebrate once again when the country's leading athletes mingled amongst the roughly 1700 guests at Germany's second-largest sports charity gala.
Highlights of the ball were the announcements of the "Sportsman/Sportswoman of the Year" chosen by the public, and also the "Most Internationally Successful Coach 2010" selected by the participating Olympic Centers. There were three nominees – and one outright winner: the high-ranking jury clearly cast its vote for Bernd Schröder, coach of women's soccer club 1. FFC Turbine Potsdam. Having won five championship titles, Schröder is undeniably the most successful coach in the history of the German national women's soccer league. Willi Lausch, head of Brandenburg Olympic Center; accepted the prize – a Tutima Military Aviation Chronograph worth more than 3000 euros – on Schröder's behalf at the ball, as the prizewinner himself was in the midst of preparing for a new sports highlight – the DFB Cup Final in Cologne between 1.FFC Frankfurt and 1. FFC Turbine Potsdam, which ended 2:1 for Frankfurt. However, the presentation was later officially repeated in Potsdam, when ball organizer Axel Lobenstein handed over the chronograph and trophy to Schröder in person.
Tutima, official partner of the Olympic Ball, is well known as a maker of functional instrument watches. Last year, the North German company already presented a prize to speed skater Jenny Wolf and was delighted to be part of the celebrations in Leipzig again. This is literally a home game for Tutima, as the traditional brand has its roots here in Saxony and has been represented back in its home town of Glashütte again for the past three years.