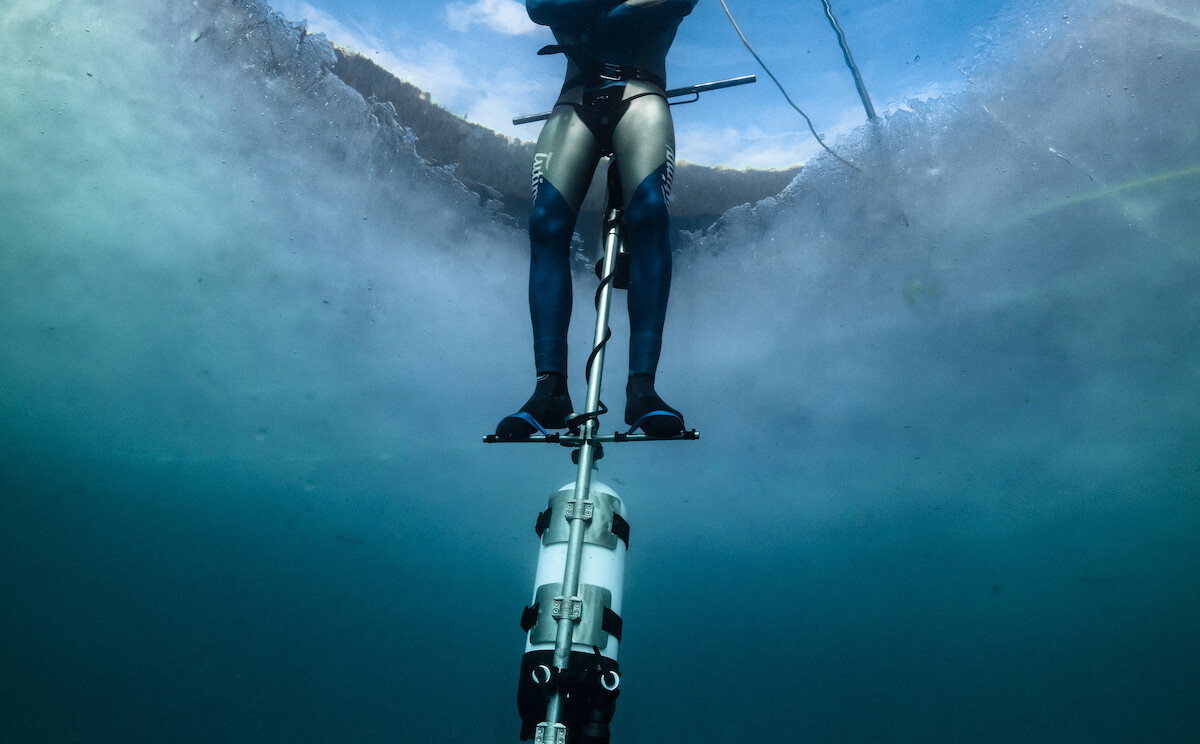 A Pioneering Achievement with the Tutima Glashütte M2 Pioneer
No other human being before him ever accomplished what the freediver Tolga Taskin has achieved. Without carrying any additional air to breathe, Taskin plunged to a depth of 74.8 metres beneath the ice-covered surface of Lake Weissensee. This feat required him to hold his breath for two minutes and forty-three seconds, while simultaneously suppressing his breathing reflex in the icy cold water. An incredible physical and mental performance – and a new Guinness World Record!
Reliable companion on Taskin's wrist while he trained and during his record-breaking dive: the Tutima M2 Pioneer. Built to master the most extreme challenges, self-winding Caliber Tutima 521 is protected by a pure titanium case that has been tested and proven to resist pressure up to thirty atmospheres. The antireflective sapphire crystal above the dial is fully two millimetres thick. These features are entirely in keeping with Tutima's claim, expressed in the brand name, which is derived from the Latin word tutus (i.e. safe, protected). The elaborate and rare complication of an elapsed-minutes hand from the dial's centre is another special feature of the M2. This hand is coated with Super-LumiNova luminous material to assure even better legibility, also in darkness and under water.
"We literally trembled as we accompanied Tolga. We are thrilled to support Tolga Taskin on his breathtaking path to further records", says Tutima Glashütte manufacture manager Alexander Philipp.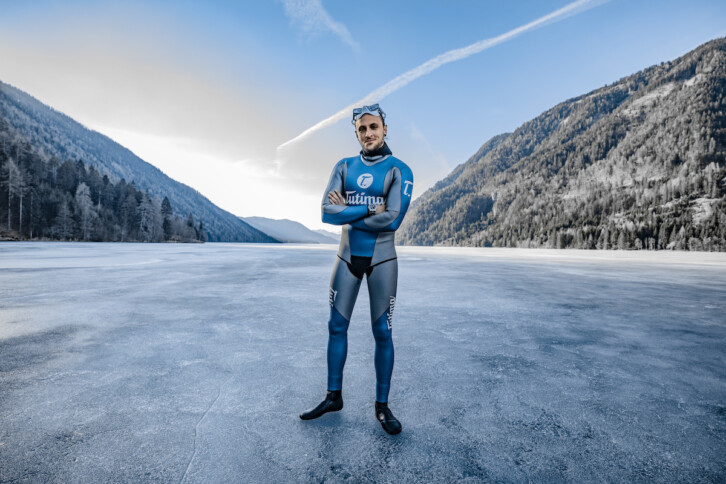 Apnea diver Tolga Taskin on and under the ice. The Tutima M2 Pioneer easily survived this record-setting ordeal in icy depths. Pure titanium case and bracelet. Sweep minute counter. Integrated push buttons with neoprene inlays. Additional inner case made of mu-metal. Ref. no. 6451-03.
Ref.-Nr. 6451-03