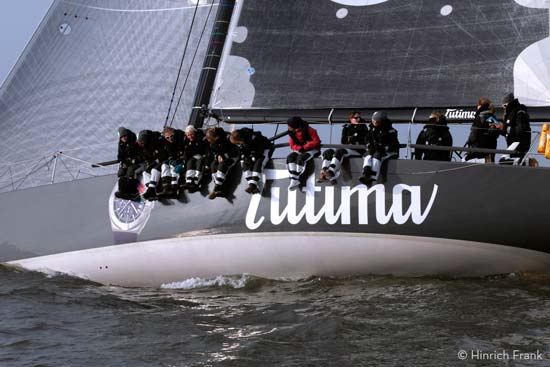 Reliability, durability, precision: the sturdy watches produced by the North German Tutima company stand for all the qualities that are essential for tough assignments – whether on land, in the air or in the world of water sports.
It is not only the company's instrument watches that place it firmly in the professional league, but also its role of sponsor for world-class sports events. In the 2014 yachting season, Tutima will continue that trend: for the tenth year in succession, Tutima will serve as "Official Timekeeper at the Kieler Woche Regattas". Even the very name shows that you can rely on a Tutima at all times: "Tutima" derives from the Latin "tutus", which means safe, or protected.
This year, the company will again compete in the Kieler Woche with its own yacht, a dk46, sailed by the high-power Tutima all-woman crew.