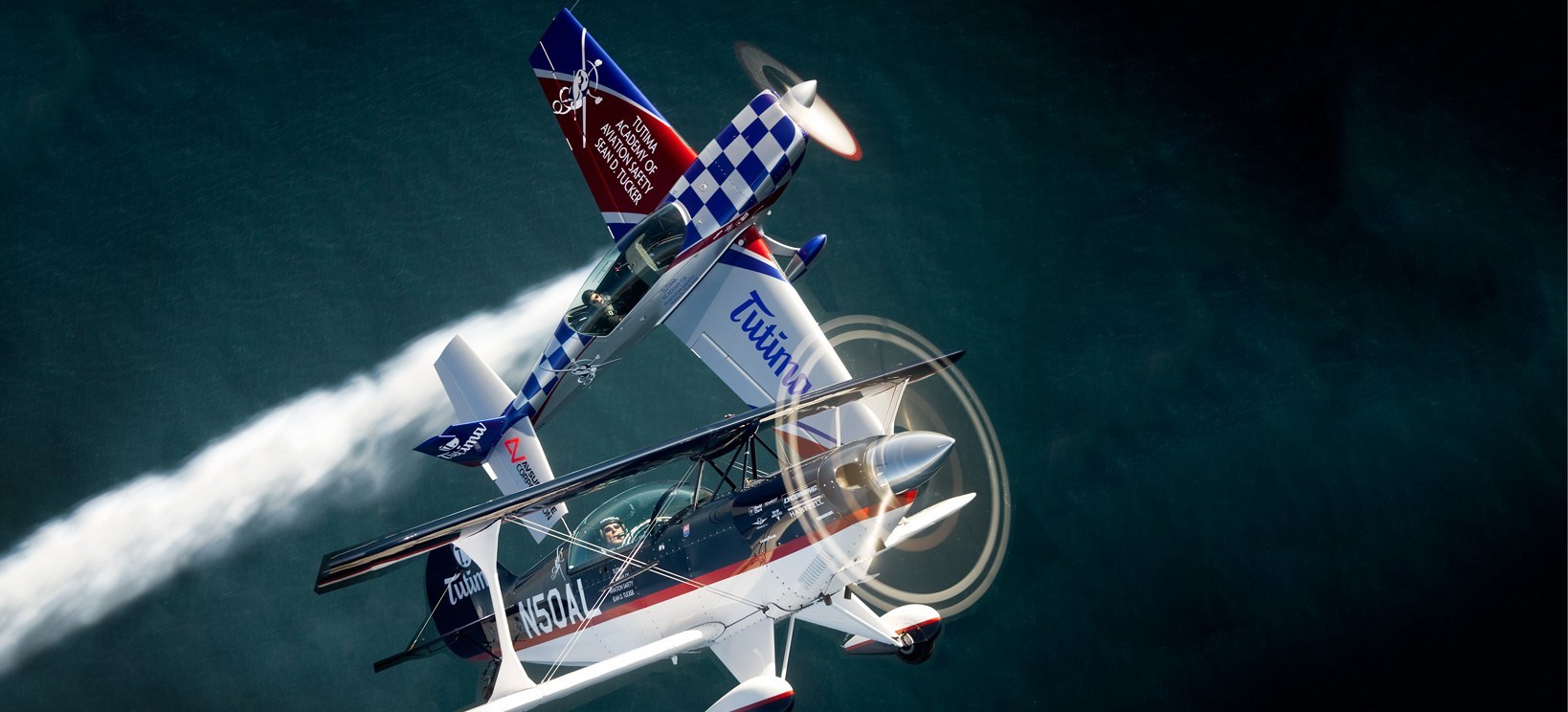 Only a very few watch manufacturers can claim that their timekeepers tick on the wrists of the best pilots in the world – like, for example, Sean D. Tucker, an American aerobatic flight legend and celebrated member of the National Aviation Hall of Fame. This American pilot boasts more than 24,000 flight hours; he has delighted more than 80 million fans in more than 1,000 appearances of more than 425 air shows.
In 2006, we founded the Tutima Academy of Aviation Safety together with Sean D. Tucker, a leading global school for precision flight training in California. Here our joint passion for absolute perfection and aviation excellence, which can't excuse even the smallest error, is manifested. The Academy offers pilots from all over the world the possibility to train with the best aviation instructors on the planet – and in a unique training atmosphere. Situated directly on the coast of the Pacific Ocean, King City has the best weather in the entire USA. Here the Academy has its headquarters underneath its own "aerobatics box": airspace that is reserved for its own training flights.
The Tutima Academy of Aviation Safety includes a comprehensive spectrum of training programs, which range from aviation safety training through aeronautical perfection to breathtaking aerobatic maneuvers at top international competition levels. From the beginner to the pro, innumerable pilots have perfected their skills at the Tutima Academy, including airline and military pilots as well as aces competing in the big aerobatic shows.
Learn more at www.tutimaacademy.com.