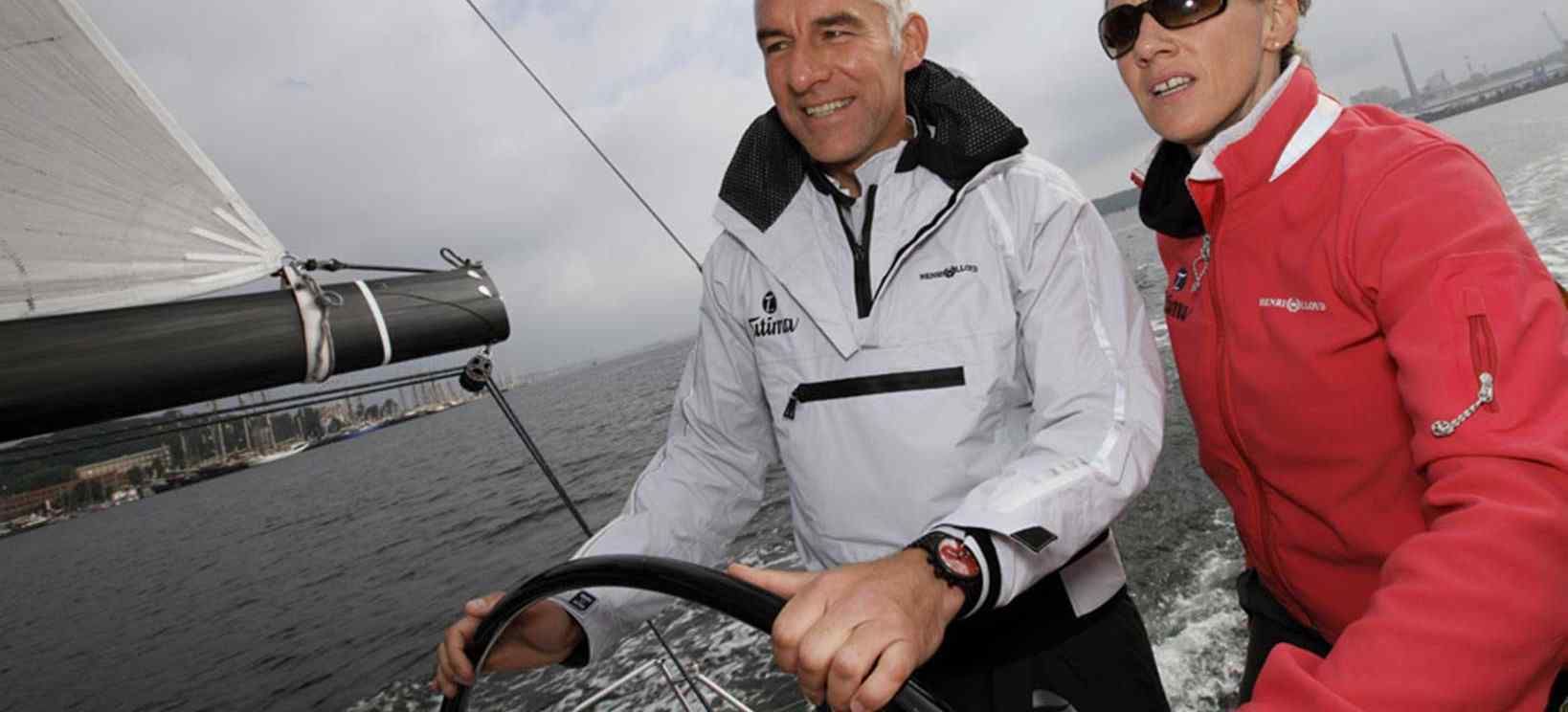 Soccer coach Mirko Slomka is brand ambassador for the watchmakers from Glashütte
Right in the midst of Euro 2012 fever, the Kieler Woche 2012 regattas provided a breath of fresh air and good reason to celebrate when Tutima got off to a flying start at the world's largest sailing event.
The watchmakers created a splash from the very first second when none other than Tutima brand ambassador Mirko Slomka fired the starting gun for the welcome race. Cool and competent in any situation, the successful coach of German soccer team Hannover 96 performed his duties with the same professionalism that marks Tutima's instrument watches for the sports sector.
The company from Glashütte is meanwhile a permanent fixture in the competitive sailing world and the Tutima racing yacht is one of the contestants in Kiel. Even before the regatta got underway, the titanium gray racing cruiser already boasted a firstclass crew: Slomka proved that it is not only on the soccer pitch that he has his hands firmly on the wheel and performed a lap of honor together with the Tutima 15-woman crew headed by skipper Kirsten Harmstorf.
The experienced World and European Championship crew has frequently made headlines in international offshore sailing with its dk46 yacht.
This is Tutima's eighth year as "Official Timekeeper of the Kieler Woche Regattas – and the traditional brand will continue to play a prominent role as a sponsor of water sports in future.